Up at the O2 for The Admiral Trust
Mon, 09/05/2016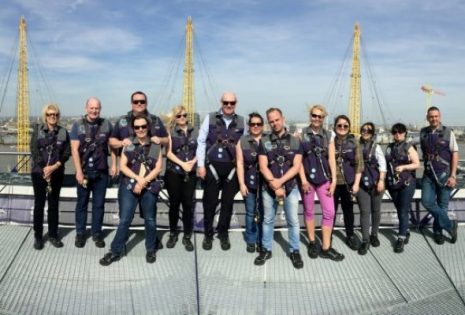 On Thursday 5th May 2016, the management team of Admiral Scaffolding Group Limited climbed up the O2 to raise money for the Admiral Trust. Thirteen people walked and they managed to raise over £400.00. After having an intense safety briefing and being strapped up in the latest safety gear, the group started their trek up what seemed like Mount Everest at the time but what was actually a piece of cake. The views from the top were amazing and the whole walk lasted around 40 minutes.
Did you know the O2
– Has 12 columns – 1 to represent each month of the year?
– Is 52m high – to represent each week of the year?
– is 365m across – to represent each day of the year?
The money raised will go to Uptown in Wimbledon
How can we help?
Simply fill out our quick enquiry form below to get the ball rolling.