Our Training Manager, Adrian Withers, is dedicated to the development of our operatives and we are proud to say that we have 100% CISRS registered staff and have received a Platinum Award for our Commitment to CSCS.
The development of our operatives, supervisors and management is something that is taken very seriously. All employees including operatives, supervisors and management undergo in house training via site induction and toolbox talks. 100% of our operatives are being trained by Construction Skills either on an apprenticeship or an adult route to gain their NVQ.
As every new employee joins the company, in whatever capacity, they are assessed on their past qualifications and where necessary placed in the correct development programme. The Admiral Scaffolding Group prides itself on its excellent attendance and pass rate at CITB courses and all scaffold operatives will be placed on an enhancement training programme until they are fully qualified and possess the Advanced Scaffolding (NVQ3). This can be achieved in one of two ways dependent upon the age of the operative when they join the Group. If the operative is over 25 years of age or is already part way through their CITB course then we will help to guide and support them until qualification is achieved. During this process the Group is very proactive in arranging the courses and aiding the operative in the completion of their portfolio. Indeed the Group have been greatly praised for the standard of the portfolios that we very proudly help to produce.
If the operative is under 25 but not already on the CITB training programme it is the Group's preference that they be enrolled on the Construction Skills Apprentice Training Programme. This will take them to Basic Scaffold (NVQ2) qualification which will then enable them to be dovetailed into the CITB training programme until fully qualified.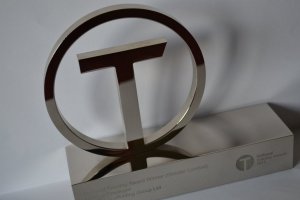 As well as receiving standard training, our operatives also undergo specialist training including confined spaces, PTS, LUL and our own bespoke in house training on working with Old English Heritage
Rest assured that when you join The Admiral Scaffolding Group you will be given full support in whatever coaching is necessary for you to improve your prospects.
If you wish to apply for a job with Admiral Scaffolding Group Limited then please follow this link