Monday 10th September 2012 – Kingstonian FC
Mon, 10/09/2012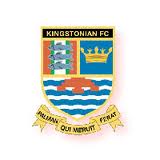 The Kingstonian management team will certainly stand out from their playing squad at training sessions. Admiral Scaffolding Group Limited have arranged for a supply of full training equipment, both winter and spring wear from the Ryman League's technical partner Macron, for manager Alan Dowson and his complete backroom team.
It was Admiral who sponsored the attractive Ks pre-season itinerary and their spokesman Adrian Withers commented, "There are so many opportunities for local businesses to be part of Kingstonian FC and for us it is a pleasure to be able to contribute."
How can we help?
Simply fill out our quick enquiry form below to get the ball rolling.