Friday 1st June 2012 – A Fantastic month of Audits!
Fri, 01/06/2012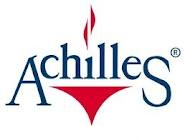 May just so happens to be a very hectic month of audits for HSE Manager Kelvin Smith and Marketing Director Laura Withers. This month has bought Achilles Link-Up, Achilles UVDB Verify and Achilles Building Confidence. We are pleased to say that as of midday today, we have passed all three and are assured that our policies, procedures and practices are of the highest standards!
How can we help?
Simply fill out our quick enquiry form below to get the ball rolling.